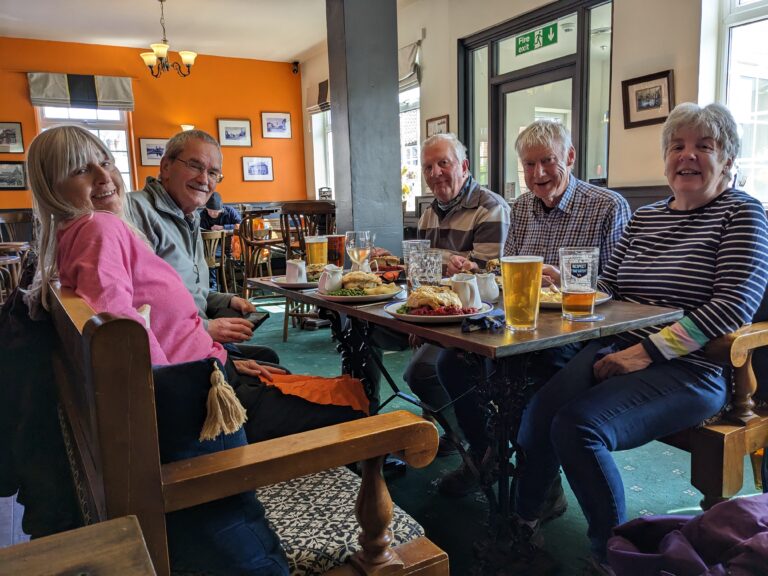 Lunch in Trunch
A group of us recently had a stay in Overstrand, North Norfolk, and whilst there had a trip to Trunch, a village near Mundesley, where after a local walk, we took refreshment in the local pub, The Crown, renowned for it's fantastic selection of different pies and mash.  The picture above, taken by Caroline, shows the happy bunch about to tuck in to a lovely meal. Overall a great holiday, enjoyed by all.  Here's to the next one!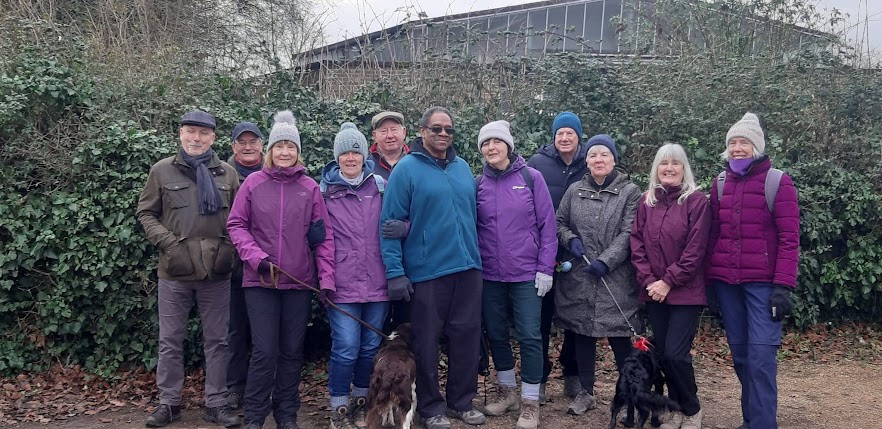 27th Anniversary Walk – 2023
We celebrated our 27th Anniversary by taking a walk from the Social Club, to Hurdle Hall in Reach, then followed the Dyke back to Burwell, and an excellent lunch at The Five Bells – photo courtesy of Trevor
Great shot of a Mute Swan on the frozen Burwell Lode (Jan  2023) – Photo courtesy of Jackie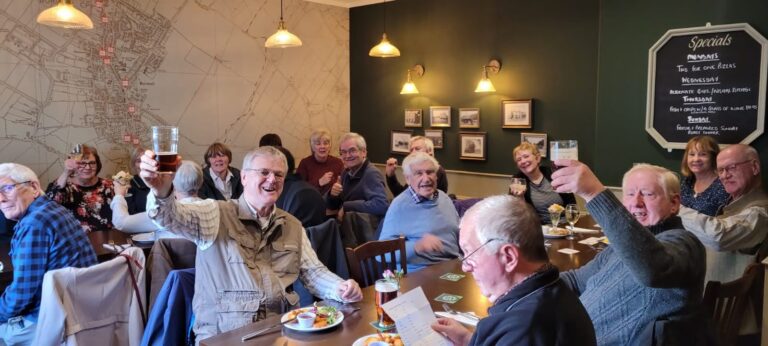 26th Anniversary Walk – 2022
30th January saw us have our 26th anniversary walk, from Burwell to Reach, taking the same route as we did for our 24th anniversary walk, which was our last, back in 2020, shortly before the pandemic set in. Our walk was followed by a very enjoyable lunch at the Five Bells, as can be seen in the photo above, kindly supplied by Sue.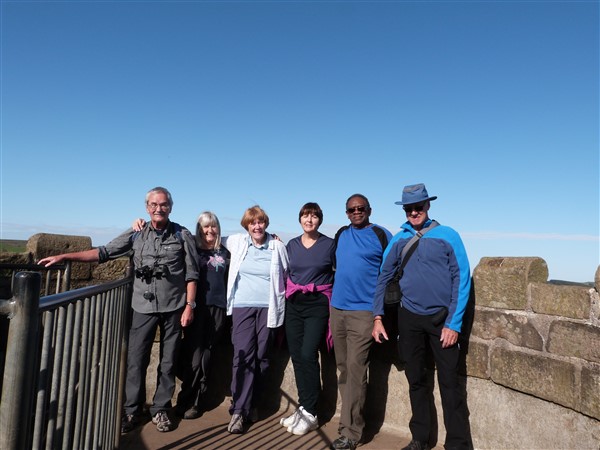 Buxton – Sep 2020
We have just returned from a very enjoyable 5 day trip to the spa town of Buxton in the Derbyshire Peaks.  Being lucky with the weather, with only one wet day, we had some great local walks, including Solomon's Tower, which gives fantastic panoramic views over the town and surrounding countryside.  Trevor managed to fit in a round of golf at the local Cavendish course, which is very picturesque, and featured on our last walk around the area.  Good company, good food (and beer!), and lovely countryside all contributed to an excellent break.
24th Anniversary Walk - 2020
Sunday 26th January saw our 24th Anniversary Walk, which took us to Reach via Priory Wood, Hightown Drove, and Hurdle Hall, returning via Devil's Dyke.  After the walk, we all retired to the Five Bells for a nice meal.  Thanks go to Chris for organising this, and to Trevor for taking the traditional group photo, and arranging the route, which he sadly couldn't take part in due to tyre problems. 
However, he did make the meal, sporting which to everyone's relief, was NOT the new ramblers uniform!…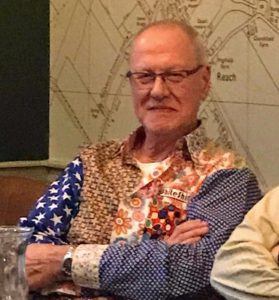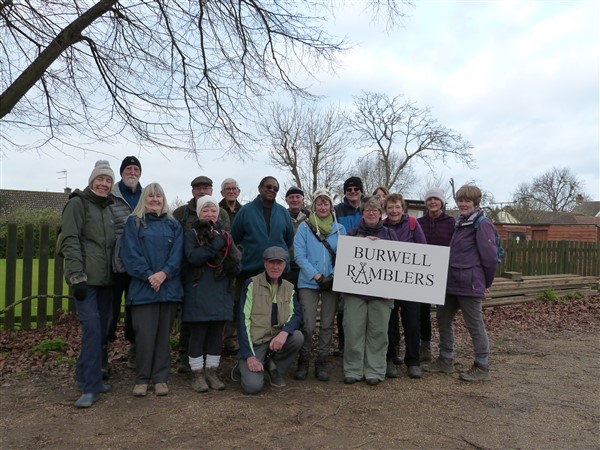 23rd Anniversary Walk - 2019
We had our 23rd Anniversary Walk on Sunday 27th January 2019, when we went to Reach via the Devils Dyke. Thanks to everyone that attended, what was a very enjoyable ramble. Thanks also to Trevor for suggesting the route, and taking the traditional photos, which are shown below..